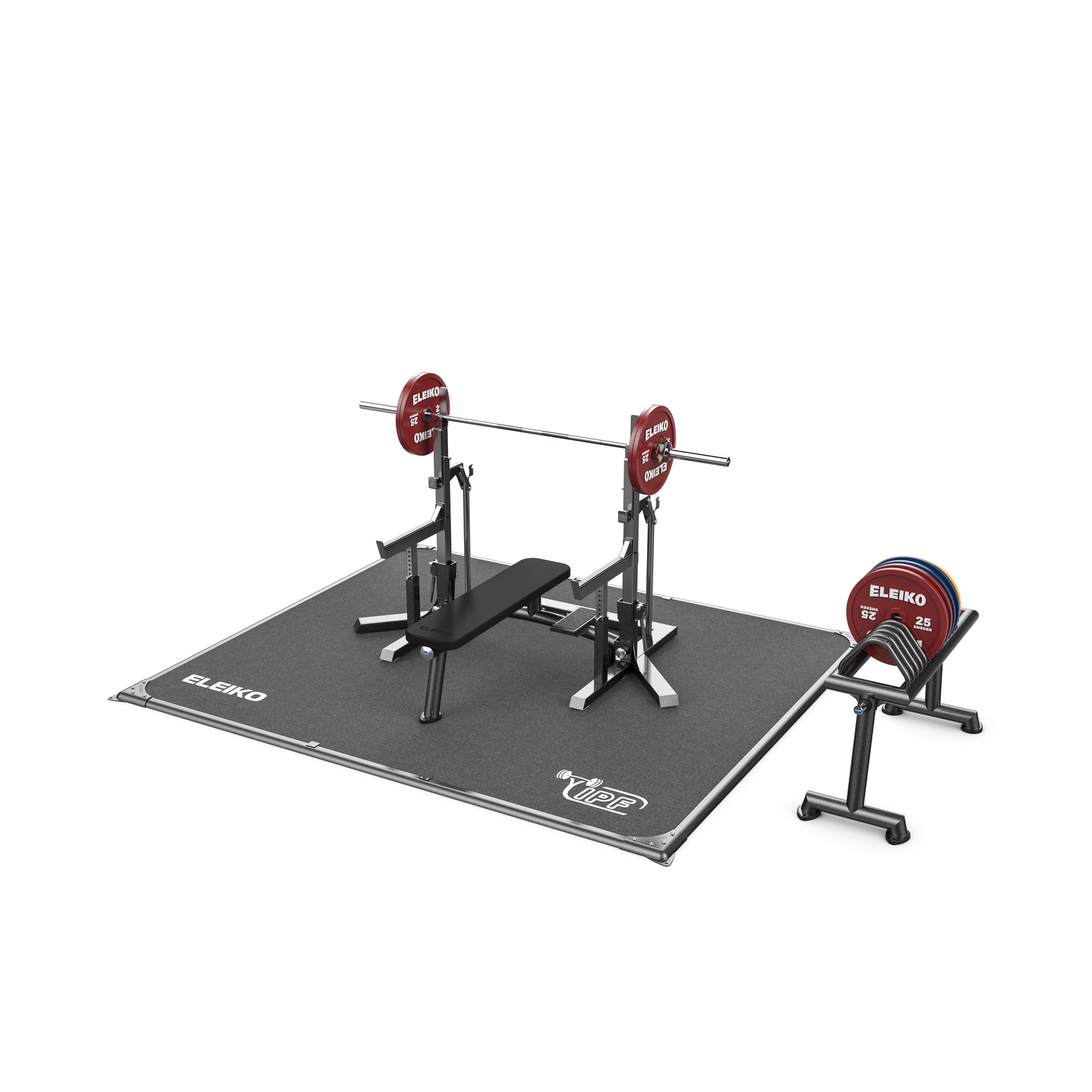 ELEIKO STRENGTH TRAINING PACKAGE B
The second package that I would recommend consists of:

Eleiko IPF Squat Stand / Bench
Eleiko IPF Competition Platform
Eleiko Powerlifting Training set, 285kg
Eleiko Powerlifting Disc Rack

Why?

1. It is a setup that suitable for various compound movements (squat, bench, deadlift, overhead press, barbell rows)

2. The platform allows for safe deadlifting where the sides are lined by thick rubber mats.

3. The padding on the bench is made of moulded polyurethane cushion to better support lifters while delivering improved performance over the lifetime of the bench. ... and it looks absolutely gorgeous 😁


If you're interested in this solution, please email me at [email protected] or Whatsapp me at +60122000361.
WHY ELEIKO?
Choosing the right equipment can be very daunting. There are so many choices out there to choose from and the process can leave one rather confused.

Well, we're here to help you out. Budget aside, you need to consider 3 things - safety, quality and performance.
SAFETY
A product must be safe to use each and every time. Having an equipment that was designed with safety in mind will allow you to lift with confidence and peace of mind. Sub-standard equipment tend to break under heavy load. You do not want to be under such an equipment when that happens.
QUALITY
You also need to look for something that's made to last. No point buying something that breaks a couple of years down the line.
Good quality equipment feels different when you use them. A bar is not just a bar. Don't believe it? Then try one out. How do you know which equipment is good? Keep on reading.
PERFORMANCE
Lastly, pick an equipment that will help you perform, i.e, something that takes away the guess work. For example, there are tons of half racks out there in the market. While they may look the same, they certainly are not.
Lets say you want to use the half rack for squats. You set the safety arm to the desired level. It's your last set. You rack the bar up to 150kg, your one rep max, get into position, unrack it and brace yourself for the squat. As you descend, you start to feel that you're not going to make it. You roll the bar off your back and jump forward. The bar drops onto the safety arms and BAMMM!!! It breaks and pieces of metal are flying in every direction. It so happens that another gym member was walking by or your son was playing nearby and one of the metal piece struck them.
With a good equipment that was designed for safety, built with quality and engineered for performance, the scenario above can be avoided. The safety arm would have been able to withstand the load, the bar would have returned to its original shape instead of being bent or broken and you and the people around you would be safe.
Your main focus should be your training and nothing else. The best equipment will always help you in that regard.
ELEIKO STRENGTH EQUIPMENT
Eleiko has been around for more than 60 years. We are renown for the quality of our equipment and our efforts towards sustainability. We have our own product development team that looks into every aspects of product design and manufacturing. Our equipment is based on years of experience and customer feedback to produce the best in class products.
We test our products extensively long before it is brought into the market. We want to ensure that we put the best equipment out there for our customers to use and to allow them to experience the Eleiko 'feeling'. It is hard to put into words what lifting with good equipment feels like unless one tries it.
We invite you to our showroom in Shah Alam, Selangor, Malaysia so that you can experience our equipment. It is the only way for you to understand the difference between a good equipment and a bad one.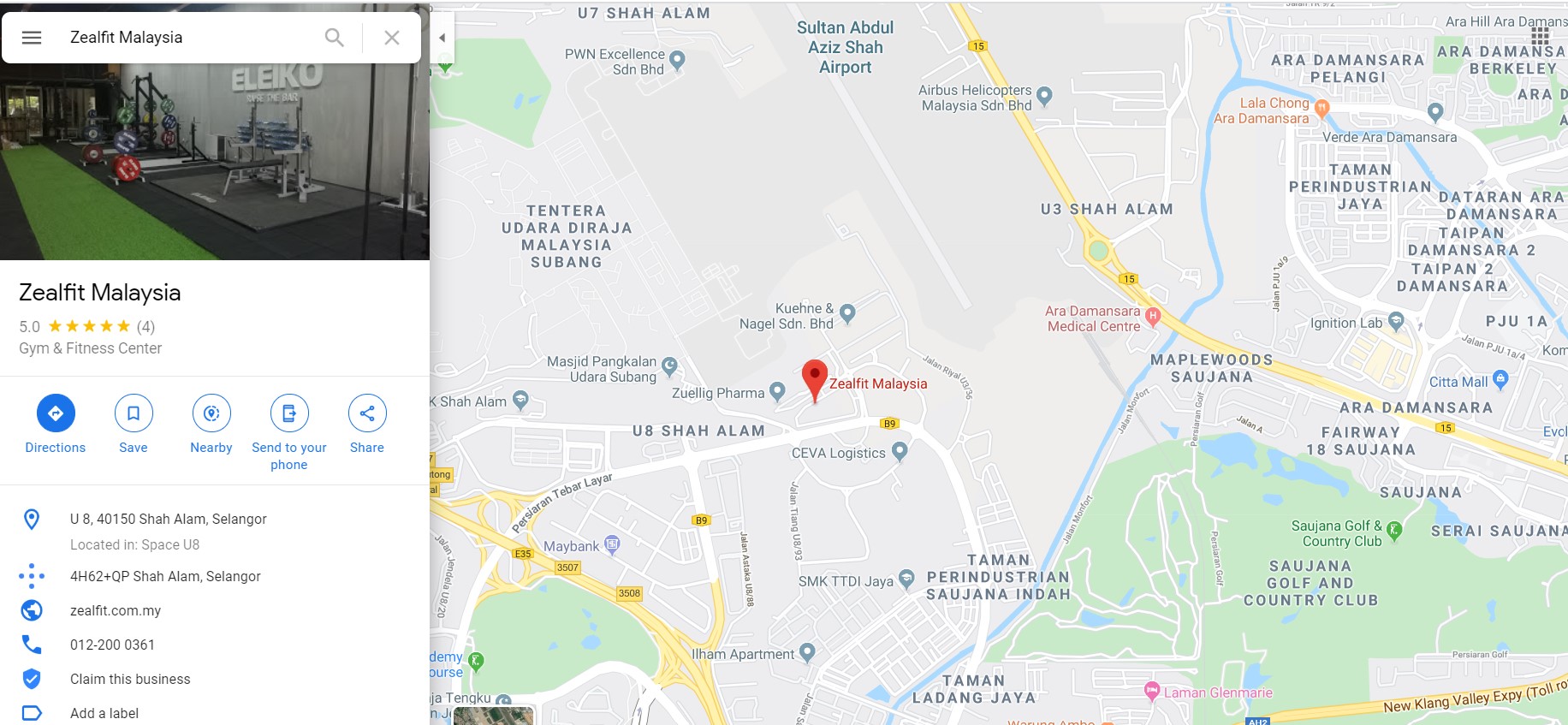 We are located at:
2-3A-G Space U8, 6 Persiaran Pasak Bumi
Taman Bukit Jelutong, Seksyen U8,
40150 Shah Alam, Selangor
If you're interested to know more about Eleiko products, call or whatsapp us today at:
+6012-2000361
+6012-2000361
+6012-2000361